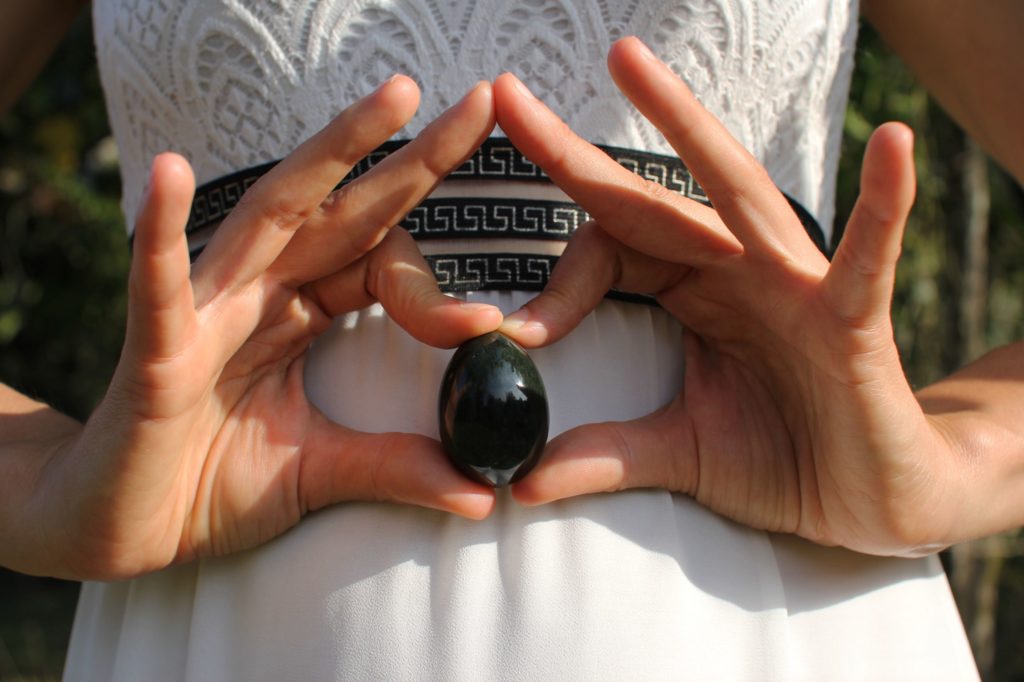 Special Invitation for Women in March
Jade egg is an ancient Taoist practice for women that helps to cultivate your sexual and vital energy.
For me it's one of the most nourishing practices that help me to feel connected to the creative power of my Yoni that feeds me from deep within. Yoni is the Sanskrit word for female genitalia, and it means a Sacred temple, a Sacred gateway. It really is a gateway to your Creative power, Life giving force of your Womb.
I invite all women to join me in a Jade Egg Temple for a weekly practice during the month of February. It will be a special online edition during the lockdown.
These practices will help you to connect to the Creative fire of your Yoni womb and the Compassionate fire of your Heart. If you feel a need to Nourish yourself, to tap into your Creativity, to unlock your Sexuality and transforming Power of your compassionate Heart, this is definitely for you.
Connect to the Magic and Power of your yoni and let your inner fire nourish you from deep within and awaken the spark of your inner creativity.
When and where?
Dates: 6th, 13th, 20th, 27th March
Every Saturday at 17h30 – 19h GMT (Lisbon time) There will be an optional sharing circle afterwards for you to share your experience, ask questions and connect to other women (19h – 19h30)
Price: Sliding scale 45euros – 65 euros
I deeply value these practices and I also realize we live in difficult times and I wish to make it accessible to as many women as possible and therefore I'm offering a sliding scale pricing. Please pay what you can.
Some Benefits of Yoni Egg you can experience:
• Developing more sensitivity in your yoni
• Gaining control of the perineum and all groups of pelvic floor muscles
• Awakening your creative energy, passion and libido
• Becoming more orgasmic
• Harmonizing your emotions and healing your relationship to intimacy and sexuality
• Reducing PMS, menstrual cramps, breast discomfort
• Reducing menopausal symptoms, by increasing vaginal lubrication and balancing estrogen levels
Registration
You can sign up here