Womb Voice Awakening
Workshop for women on 19th March at 14h – 17h in Floresta Encantada
We invite you into the beautiful Floresta Encantada Temple in Sintra, to explore what makes you feel truly alive as you activate and connect to your womb voice. We will guide you on a magical journey into your body with Voice & Tao Tantric Practices to release any blockages you might hold and tap into your vital and creative energy stored in your feminine center, your womb space.
You will explore the connection between your womb, heart and voice through a variety of embodiment tools such as womb-heart greeting gestures, toning, singing, and pelvic energy activation practices. As you release some stuck energy, you unlock more aliveness in your body. As you awaken vibrational qualities of your womb space you get in touch with your feminine creative power. Through the conscious exploration with movement, breath, sound and voice you tune into your natural sense of aliveness and awaken your sensual body. This nurtures a sense of home and belonging which your body may truly long for.

Come join us in the Beautiful Women's Temple in Sintra!
Date and Location:
Saturday March 19th, 14-17h in Floresta Encantada in Sintra
Price: 35eur – 45eur Pay what you can.
To book your place please get in touch here
YOUR FACILITATORS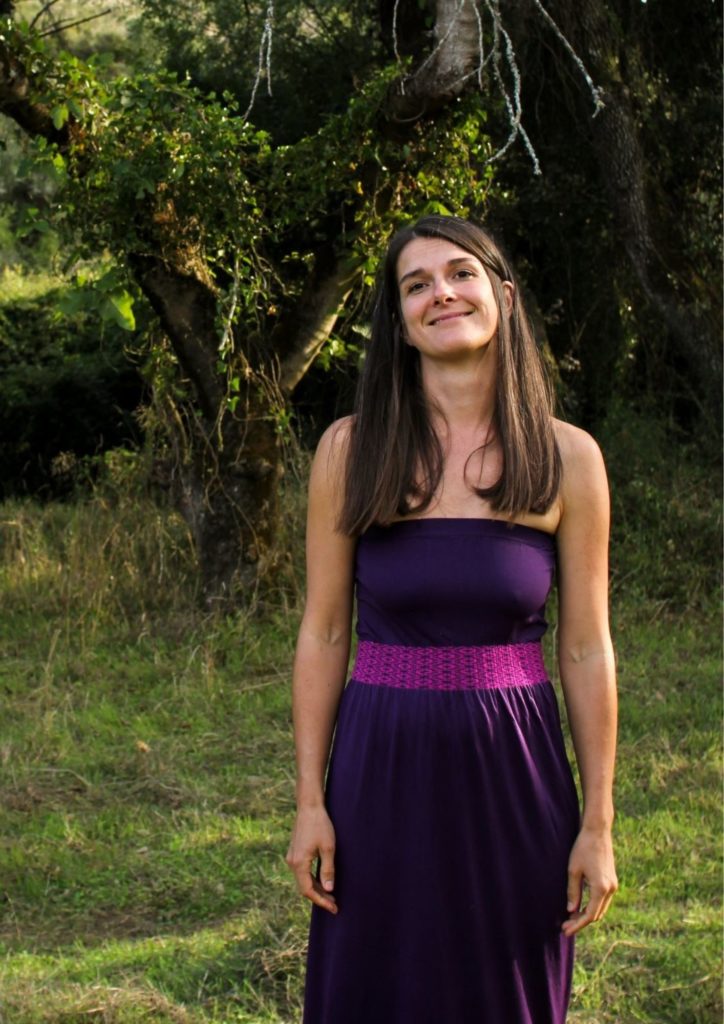 Martina Vonkomerova
I'm a certified womb yoga teacher and sacred feminine facilitator from Tao-Tantric Arts. My great passion is to empower women on their path to wholeness by guiding them to reconnect with the wisdom of the female body and to remember immense creative power in their wombs . I've been working with many women teaching them to live and create in harmony with their menstrual cycle and reclaim their sexual power through embodiment practices and rituals from womb yoga, therapeutic bodywork, Tantra and Taoism and conscious sexuality practices. I love what I do and one of my greatest joys is to see women blossoming as they start to discover the magic in their bodies.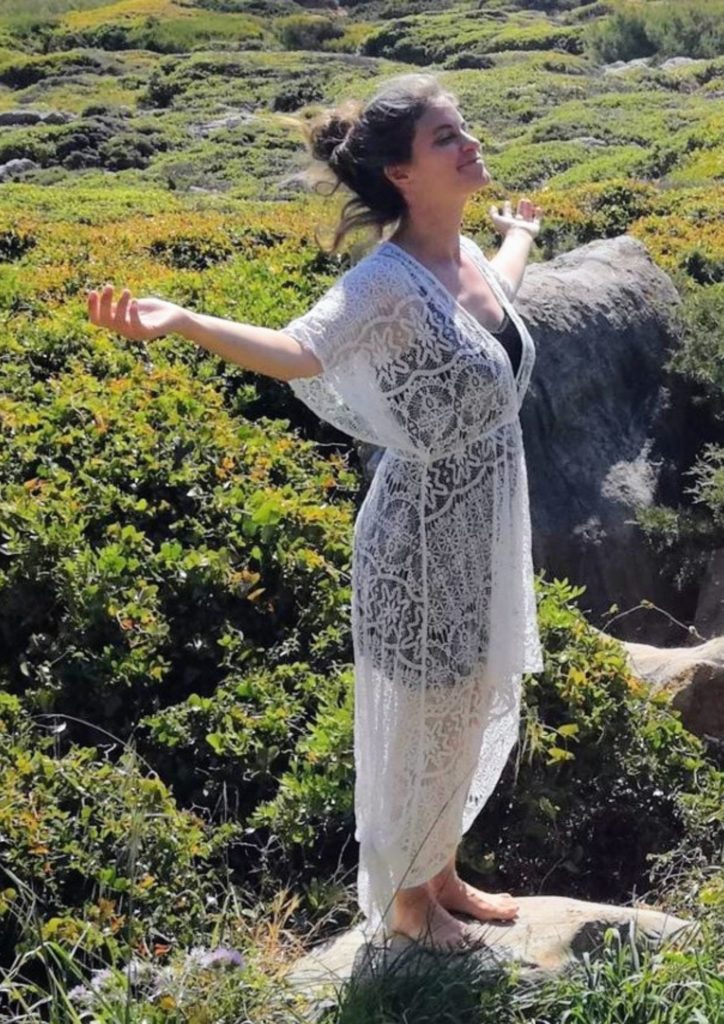 Anna Grabner
Anna is passionate about the transformational potential that each voice in each unique body holds. As a singer and psychologist, she felt the need to integrate her inquiry of the creative and therapeutic singing voice and found an inspiring match in the Voice Movement Therapy (VMT) Training in South Africa in 2012.A curious soul with Austrian and Celtic roots, she chose Portugal as her home base for her practice. She co-organises sisterhood circles, inviting women to reflect on self-care and to share and express themselves through the world of song and dance. She believes in the power of Song and Ritual and hosts Soul Song Gatherings, where people can connect through simple meditative songs, written by herself and other singer-songwriters. Her intention is to provide a safe playground for profound and creative self-expression, to encourage women to awaken their innate voice wisdom and to reconnect with their voice in a truthful way.