Your guide to Taoist secrets of sexual vitality, healing and radiance
Self-paced yoni egg online course
Yoni egg mysteries is a feminine journey of homecoming and expansion into love where your sex and spirit meet. It teaches you how to relax in your sensual, wild, erotic nature and create a loving, intimate relationship with yourself. In this yoni egg online course you will explore Taoist teachings and learn how to work with your yoni egg in a holistic way.
---
---
This journey is for you if you want to:
Heal your relationship to intimacy and sexuality
Expand your pleasure potential and become more orgasmic
Tone your pelvic floor muscles for a strong, yet relaxed pussy that enhances health and vitality
Transform old conditioning, guilt, shame and past emotional wounds that block you from experiencing your full sexual potential
Explore sacred sexuality practices
Become radiant and magnetic as you unlock your sexual and creative power
Love and appreciate your body, feel more sexi and body confident
---
---
Sadly, many women have limiting beliefs, feeling guilt and shame related to female body and sexual pleasure. They tend to hold a lot of unwanted and repressed emotions and memories in the pelvis which can provoke tension, pain, numbness and a general feeling of disconnect.
As a result you might suffer from pelvic health issues, menstrual cramps, low libido, lack of creativity, low energy levels, not feeling good enough, beautiful enough or worthy enough.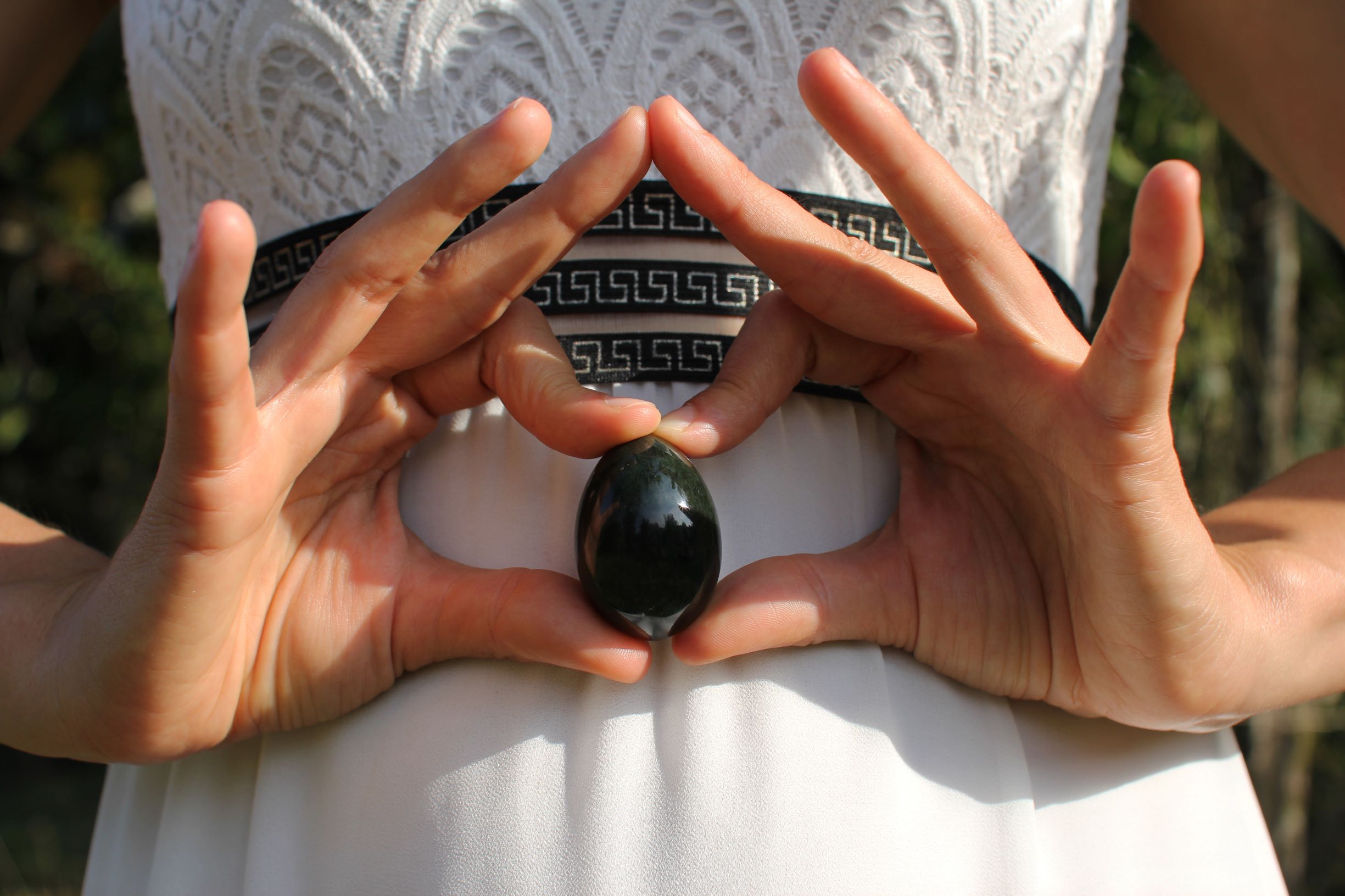 In the ancient Taoist tradition, a vagina was worshipped as a cosmic portal to the universe where all life comes from.

Yoni, a Sanskrit word for vagina, literally means a sacred temple, a sacred gateway.

Taoists knew that she was a portal to powerful life-force energy that can be used to create whatever you desire. And they developed crystal egg practices to activate and harness this life-giving energy.
Taoist yoni egg practices help you to build body – mind connection and fall in love with yourself. You become more present inside your body as you attend to the bodily sensations and quiet your mind which will enhance your capacity to feel and expand your creative and sexual energy. As you connect to this powerful source within and unlock the full potential and power of your yoni you become more radiant and magnetic.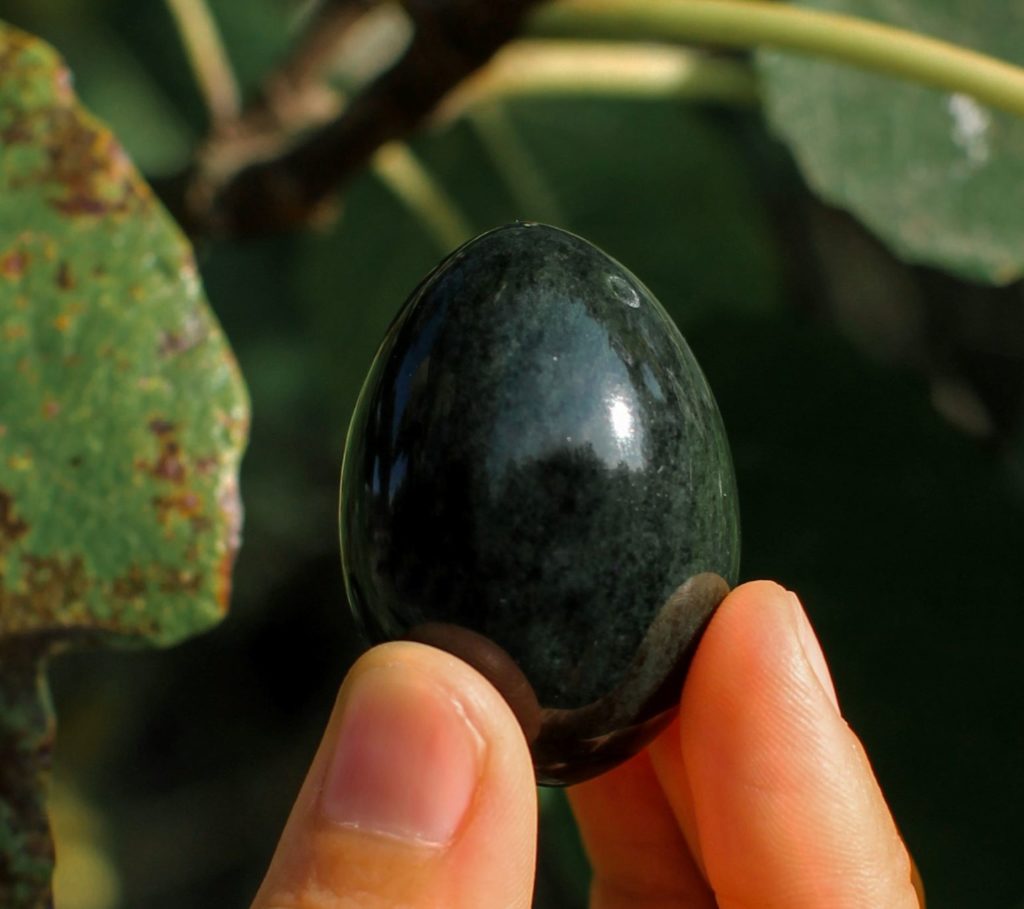 Yoni egg can help you to:
Increase sensitivity and pleasure potential in your yoni
Experience full-body orgasms (amongst many others)
Shed old wounds and experience your expanded sexual and orgasmic nature
Channel your sexual energy into your healing, creations, and nourishment
Harmonize hormonal imbalances
Reduce breast discomfort and menopausal symptoms, by increasing vaginal lubrication and balancing estrogen levels
---
---
Reclaim the power of eros and increase your capacity to experience elevated states of love and pleasure.
What will you learn in this yoni egg course?
* Explore your pleasure anatomy
* Delicious breast massage practices to sensitize your breasts, clear toxins and awaken healthy energy flow
* A variety of yoni egg practices to develop a profound connection with your yoni
* Map and activate your yoni reflexology points
* De-armoring practices to release stored tensions, memories and emotions in your body and yoni
* Taoist healing sounds to clear and transmute stuck emotions
* Wands of light – womb clearing practice
* Breathing practices including Microcosmic breathing and Ovarian breathing
* Manifest your deepest longings and desires with the power of your sexual energy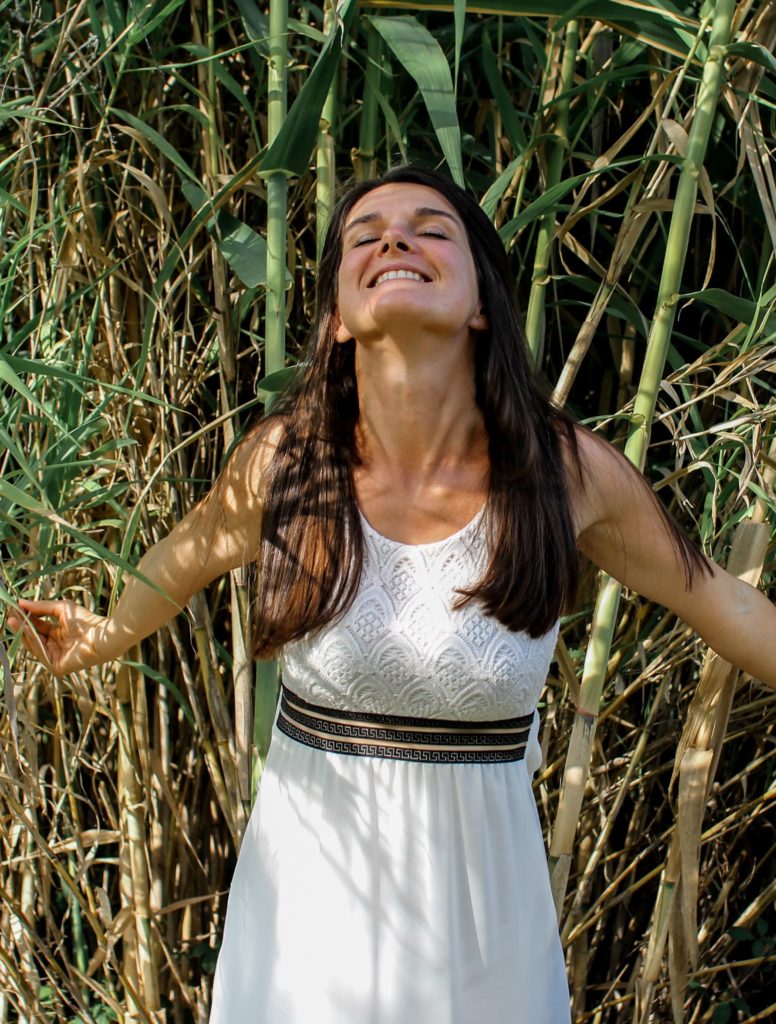 ---
---
What is included in your yoni egg course?
6x modules packed with Taoist wisdom & yoni egg practices
Intro video for each module
21x guided embodiment practices ~ audios & videos (10 – 40 minutes long)
6x 1- hour guided yoni egg rituals
Support via private telegram group
Access to all Yoni Egg LIVE rituals within 1 year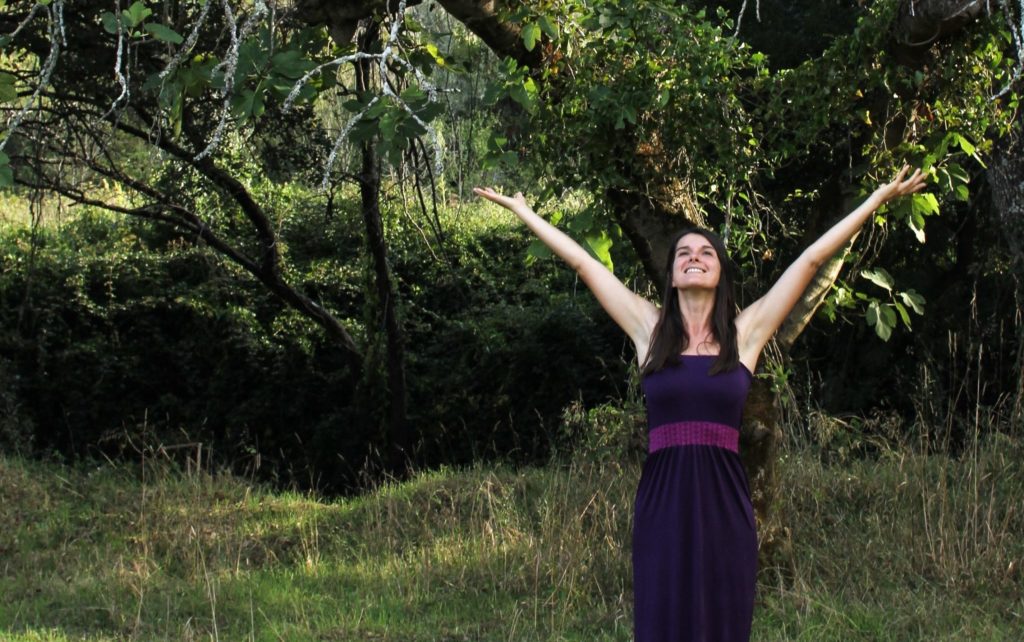 LIVE RITUALS DATES TBC
Module 1
Module 2
Module 3
Module 4
Module 5
Module 6
---
---
What other women experienced
" This journey was such a life changing experience!!! It allowed me to let go of old beliefs that I had been believing for years, reconnect with touch & sensations in my body and feel pleasure which had been absent for so long. Even though it wasn't always easy, it was an amazing journey. I'm so thankful for having such a safe and beautiful space to let myself freely connect to the practice of yoni egg. "
Aurore
" WOW! The Yoni Egg Mysteries course took me on a divine journey of exploration. Opening my heart to experience a deep appreciation for being a woman. Martina created a beautiful safe container which gave me full permission to let go and be myself and for that I am forever grateful."
Amy Jessica
" This course struck a perfect balance between enjoyable, playful, and intense experiences that have pushed my current limits and I feel a whole new world opened up as a result. Martina has an immense knowledge in Taoist and tantric traditions and a capacity to hold space and create profound ritual experiences for our healing and development as a woman. I have discovered layer upon layer in the process of building a more intimate, exciting, and sizzling relationship with my sexuality and fully claiming back my feminine power. I now allow myself to fully experience joy, love and pleasure – the true essence of feminine nature that inhabits my body and I feel more connected to my intuition. I am now even more proud of the woman that I am and how I show up in the world in all my roles. I am sure this will elevate possibilities to explore different levels and qualities in my next connection with a romantic partner.
Eszter Kolossváry
" Martina's work has been enhancing and empowering my sexuality during and after menopause. I am 57 years old and I was very afraid of not being able to function so well during sex, not having enough drive, juice, and so on. Recently I met someone, and it was amazing. We were both very much on fire, and everything went really smooth on my side. I'm so grateful and I don't think it's too much to say that this work has brought back my life. "
Vera
---
---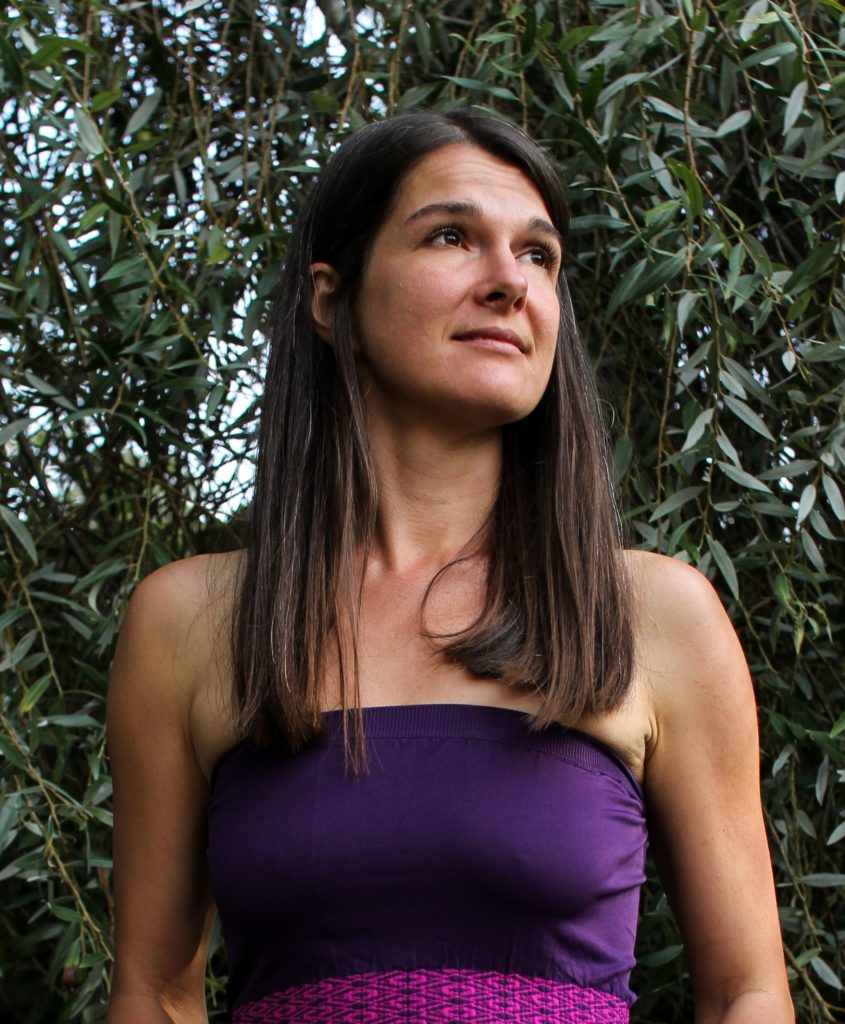 Hi, I am Martina.
I have dedicated myself to women's healing, transformation, and empowerment for the past six years. I have had the privilege of working with hundreds of women, drawing from lineages of Tantra, Taoism, Hatha and Womb Yoga, Eastern bodywork, and the cyclical wisdom of the menstrual cycle.
My curiosity and personal healing journey led me to yoni egg practices which completely changed my relationship to sexuality. They helped me to discover my divine nature through the path of body and eros. I learned to truly feel myself and become more receptive to my sensations as I peeled layers of armor and numbness. I started to develop trust and deep intimacy with my body and experience it as an infinite source of aliveness, healing, pleasure and orgasmic bliss.
Learn more about my journey here
Embark on the journey into the mysteries of your feminine body.
---
Program Overview
---
Module 1 : Rooting down
The feminine path is through the descent into the body. This week you will be exploring a descending current into your pelvis cultivating embodied presence, spaciousness, and relaxation.
Module 2 : Emotional alchemy
Learn a powerful womb clearing meditation to release old emotional baggage, memories and past lovers from your womb space. Explore yoni reflexology points and Taoist healing sounds to unblock the natural flow of your vital and sexual energy.
Module 3 : Your power centre
Activate your power centre and learn to harness your sexual energy for your nourishment, vitality, and creations. You will learn one of the Taoist secrets of youth and longevity as you tap into creative and life-giving energy of your ovaries.
Module 4 : Feminine heart
Your feminine heart is a portal to blossoming your sexuality. In this week you are inviting sexual and loving energy of your yoni and heart to merge as you awaken your breasts and activate your yoni – heart channel.
Module 5 : Yoni voice
Explore how the vibration of your voice awakens different gateways of your yoni. Discover one of the foundational Taoist practices to get your body ready to experience heightened states of pleasure and full body orgasms.
Module 6 : Sex – heart – spirit
Explore orgasmic waves activation and open to full body energetic orgasms. This is an invitation for your sex, heart, and spirit to merge as you learn to circulate and sublimate your sexual energy.
---
---
Are you ready to join this empowering journey?
Get 1- year unlimited access for
299€
---
---
Frequently asked questions
What type of yoni egg do you recommend?
I recommend a nephrite jade egg. Jade is a dense stone so it doesn't allow any impurities to get in and it is very safe to use. It also has healing and balancing properties for the female reproductive system. And it was traditionally used in the ancient China where these practices come from. A medium size works for most women. It's good to have it drilled so you can string your egg which facilitates many practices you will be learning.
Do I need a yoni egg to do this course?
I recommend you purchase a yoni egg to get the most out of this course although it is not necessary. There are many practices you can do without an egg and still reap the benefits.
My libido is pretty low and I struggle to have orgasms. Is this course for me?
Yes. These practices help you to awaken your sexual energy, release stored tension, clear and transmute stuck emotions and memories which will restore the natural flow of your vitality and sexual energy. As you explore your pleasure anatomy and clear energy pathways in your body, you open up to experience different types of orgasms that you never thought possible.
I feel sexually open and activated. Will I benefit from this course?
Yes. From my experience there is always a new level of openness and depth to how we can live our sexuality. So if you are open to experience the next level of your orgasmic potential and sacred nature of your sexuality this is for you.
Can I do this course while pregnant?
It is not recommended to work with a yoni egg while pregnant especially if you are new to these practices. However, it can be a great preparation for birth and post-partum healing.
How long do I have access to this course?
You have an unlimited access for 1 year which includes a LIVE round where I offer 6x 1,5 – hour live rituals via zoom to practice and connect with other women in real time. Plus you get 2×45 minute one on one coaching sessions with me tailored to your needs.
How much time do I need to invest in this course?
Each module contains videos, audios and guided rituals of between 2 – 3 hours. Yoni egg practices are between 15 – 35 minutes long. I encourage you to practice regularly 3 – 4 times per week to really feel the benefits.
What if I join and I change my mind?
You have 10 days to get a taste of this course and if you feel it's not for you, you get your money back (minus an admin fee).
Not sure if you are ready to join?
I invite you to get access to FREE Yoni Egg Intro Guide and learn a little more about how you can get started with your yoni egg.
Get your FREE GUIDE now.
---
---