No classes until announced
I love to practice yoga outdoors and as Lisbon happens to be the sunniest capital of Europe, you can find me on amazing rooftops in the city most of the year. Come to enjoy the morning sun as well as stunning views of Lisbon while practicing yoga. Let's move, stretch your body and mind, relax and expand your views. Start your day feeling more energized with a clearer and calmer mind.
Yoga at This is Lisbon hostel
every Friday at 10h
​This Is Lisbon Hostel is located in the historic neighborhood just below the castle and has a large terrace offering a fabulous view.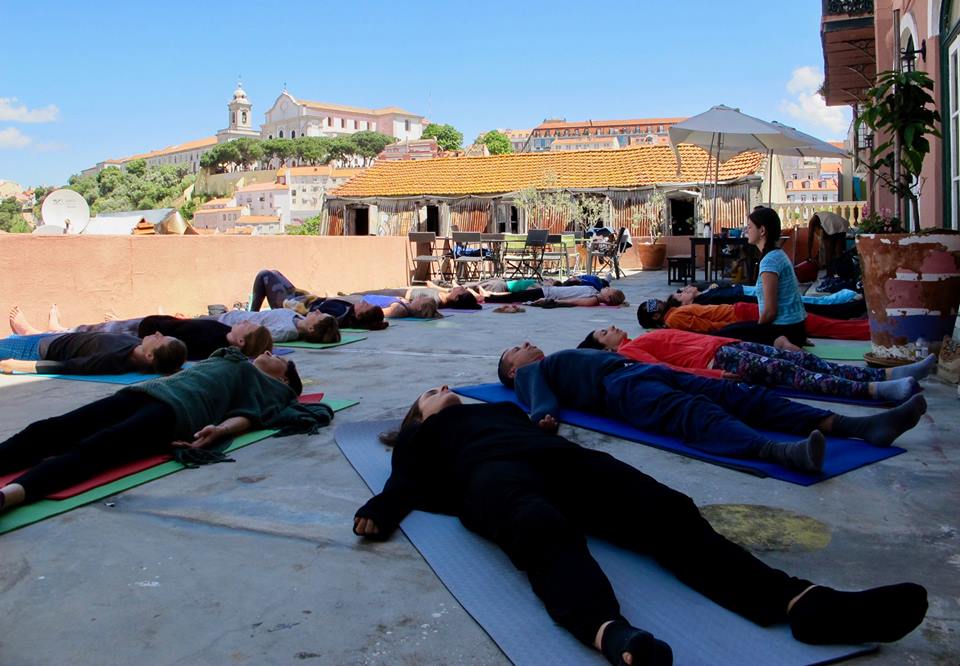 Yoga at Hotel Chiado,
every Monday at 9.30
Hotel Chiado is located right in the heart of the city and its rooftop bar Entretanto offers a great panoramic view of the city overlooking most historic sites as well as the river Tejo.