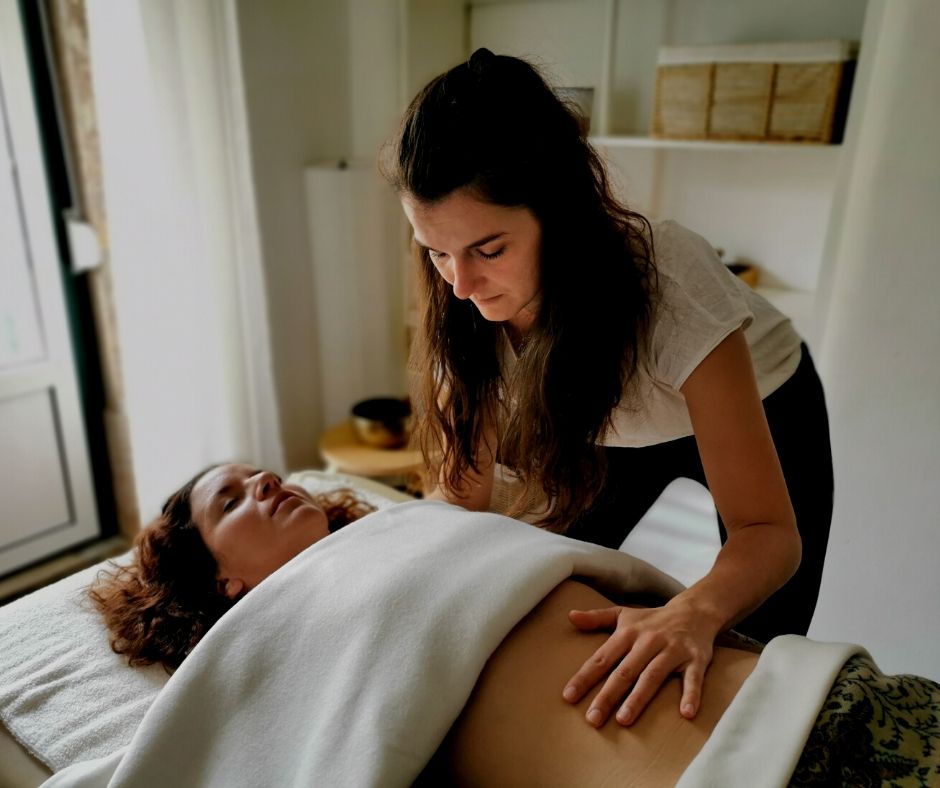 What is Fertility Massage Therapy?
Fertility Massage Therapy aims to support, nourish and nurture women who experience issues related to their menstrual health and difficulties on their fertility journey. It is a journey into the healing of the womb that reawakens and reconnects women to their bodies, especially their womb and heart making them feel deeply relaxed, supported and nurtured.
Fertility Massage Therapy is a beautiful blend of various modalities that work deeply yet gently on the whole abdomen, lower back and glutes. It includes Abdominal and Sacral Massage, Pulsing, Acupressure, Trigger Point Therapy, Castor Oil Packs, Rebozo Technique and Guided Visualisations. We focus on improving circulation to the abdominal organs with an aim to improve blood, nerve and lymph flow and on releasing physical and emotional tensions. We create more natural flow and bring balance to the reproductive, digestive and sacral areas. Energetically we work on the lower chakras, mother line, your relationship to your femininity and female energy. This work was developed by Clare Spink over many years as a practitioner supporting womb health and well-being.
Who is it for?
– Women on their fertility journey – whether you are trying to conceive naturally or planning an assisted cycle (IUI, IVF, IVF+ICSI, clomid)
– Women experiencing painful periods, heavy periods, irregular periods, PCOS, PCO, endometriosis, fibroids, cysts, polyps, poor egg quality, miscarriage, baby loss, termination
Physical benefits
– A more regulated cycle, less pain, better flow, less clotting
– A better circulation in your pelvis which improves your egg health
– Scar tissues broken down and congestive issues rebalanced
– Aids better digestion which also improves the immune system response as most of the immune cells are in the digestive tract
– An improved elimination and detoxification and therefore liver is supported (the organ that clears out excess oestrogen in the body)
Emotional and mental benefits
– reduces stress levels and aids relaxation
– releasing stuck emotions
– feeling nourished, nurtured and supported
– rebozo wrap often makes you feel like coming back home into your body, it promotes a sense of feeling safe in your own body
Pricing
1,5h Massage – 65€
A pack of 3 – 180€
It is recommended to get a few massages in order to feel full benefits of this work. The initial consultation will include a 15 – 30 minute call prior to your massage where I can learn more about you and your womb journey.
Fertility Massage Therapy is a complimentary therapy that supports women during all stages of their reproductive life. It does not claim to cure or diagnose any medical conditions, nor does it replace any medical care that you are under. If you have any medical concerns, please consult with your Doctor or Health Care Professional.