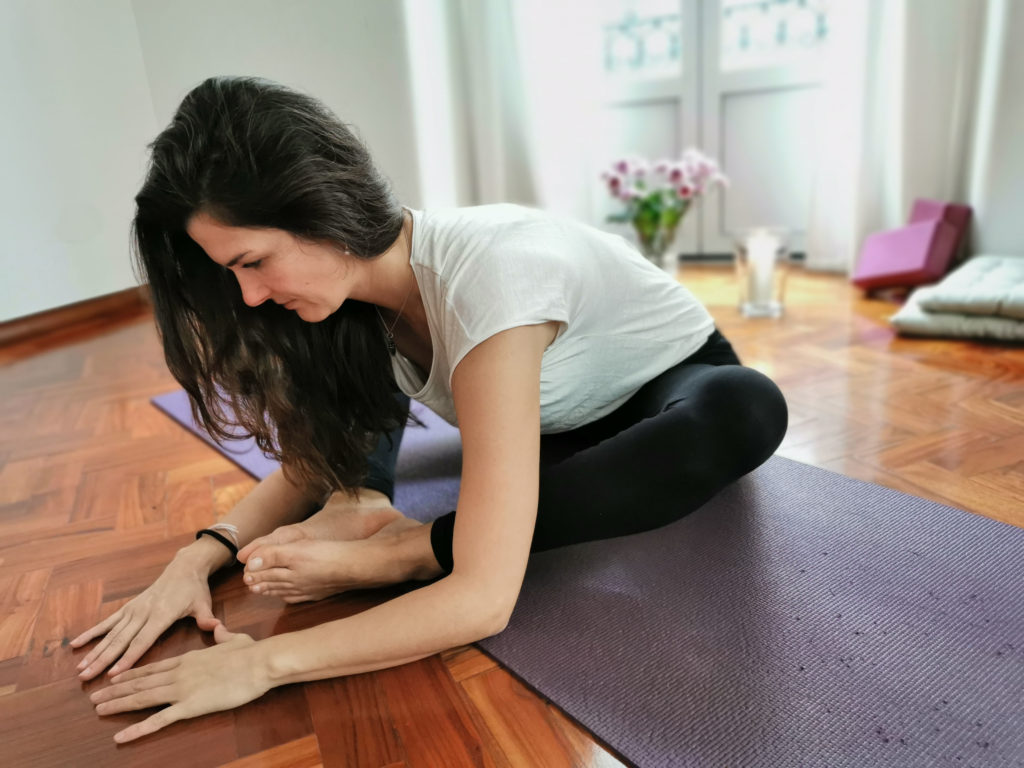 Morning Gentle Flow
Tuesday at 9.00 and Thursday at 10.15
In these classes you will invite your body and mind to awaken as you move through a series of dynamic postures and energizing breath exercises. We will start with a little warm-up followed by creating a gentle flow, moving in synchronization with our breath. We will also hold some postures and explore them in more depth. We will finish with a short relaxation and meditation.
Yoga for Women's Health
Wednesday at 18.30
These classes are inspired by approach of Uma Disnmore Tuli taking into consideration the cyclical nature of women and how they are ever changing beings. Women often hold a lot of physical tensions, unresolved emotions, mental patterns and beliefs in their pelvis and hips that create restrictions in their body, depleting their energy and vitality. This can be manifested on a physical level as issues related to pelvic and menstrual health but also on a creative and emotional level.
In these classes we will focus on working with these areas, freeing our beautiful pelvis and hips in order to bring more balance, health and a sense of support and fluidity into our whole being. Flowing, spiralling movement is combined with breath awareness, developing deep presence in your body, listening to your inner flow, awakening and enlivening your body.
Evening Flow and Nidra
Friday at 18.45
In this class you will move through a sequence of yoga poses creating a gentle flow allowing your body and mind to listen to what is alive and needed in each moment. You will connect to your breath as your guide to anchor you in presence and to create a harmonious flow and play.
Afterwards you will dive in a 20-minute yoga nidra practice. You will simply lie down and be guided into a relaxation where your body and mind are invited to drop in the state of profound rest where healing and regeneration happen. This practice is a sweet welcome home to yourself encouraging you to rest, relax and reconnect with the truth of your heart.