at Little yoga space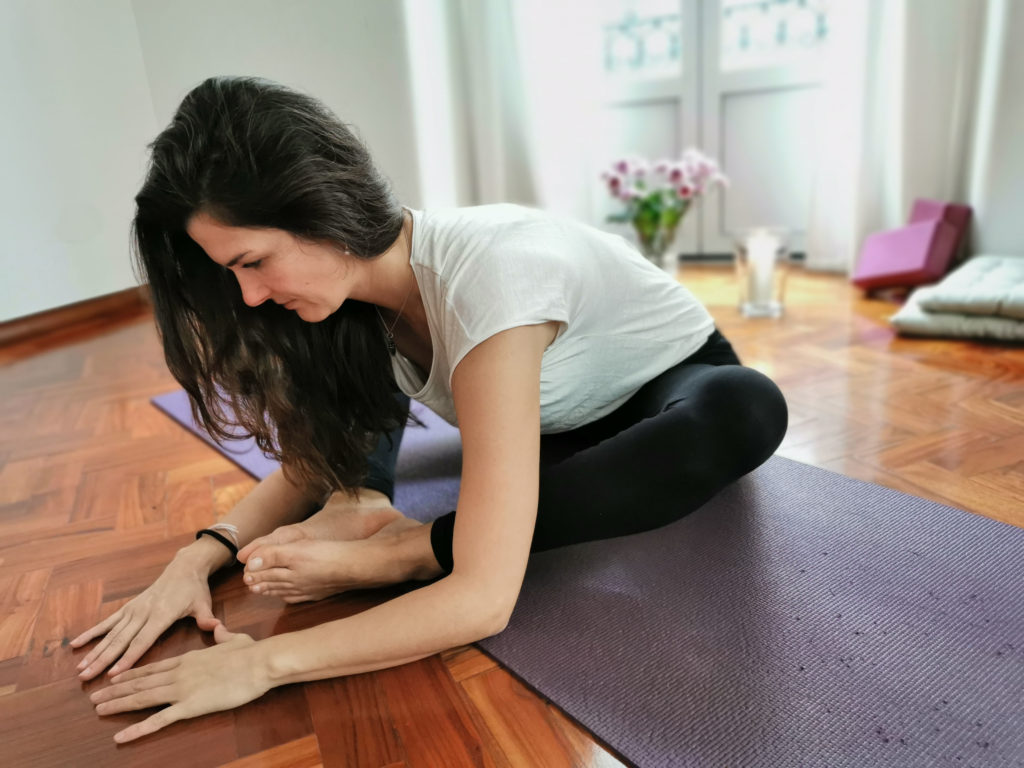 Hatha Yoga Flow
every Monday at 18.30 – 19.30 at Little yoga space
Create a beautiful meditation in movement as you start to move with your breath and cultivate deep presence with your bodily sensations. We start with a short breathing meditation followed by a gentle warm-up, soft yoga flow and guided relaxation. As you bring awareness to the way you move and breathe you can start to shift physical and mental tensions and create more balance and vitality in your body and mind.
Women's Yoga
every Thursday at 11.00 – 12.00 at Little yoga space
These classes are inspired by approach of Uma Disnmore Tuli taking into consideration the cyclical nature of women and how they are ever changing beings. Women often hold a lot of physical tensions, unresolved emotions, mental patterns and beliefs in their pelvis and hips that create restrictions in their body, depleting their energy and vitality. This can be manifested on a physical level as issues related to pelvic and menstrual health but also on a creative and emotional level.
In these classes we will focus on working with these areas, freeing our beautiful pelvis and hips in order to bring more balance, health and a sense of support and fluidity into our whole being. Flowing, spiralling movement is combined with breath awareness, developing deep presence in your body, listening to your inner flow, awakening and enlivening your body.
To book a class register here