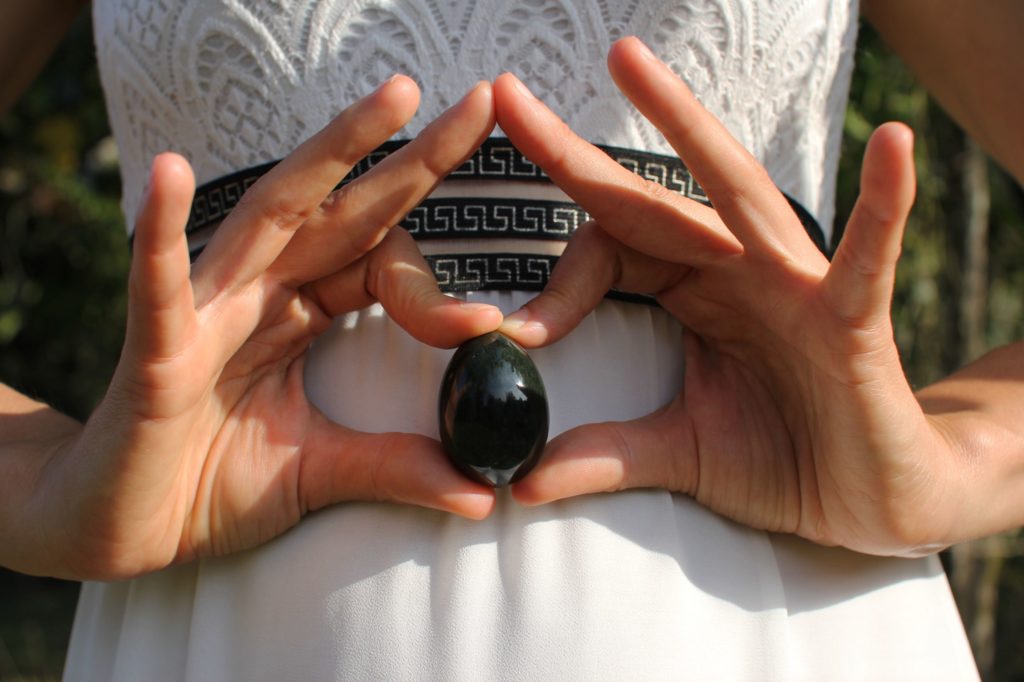 Jade egg online temple
every Tuesday in December starting on 6th Dec at 18.30 – 20.00
Yoni Egg is a crystal in a shape of an egg and it's a healing and transformative tool for women's health. It's an ancient Taoist practice that helps women to increase their vitality and cultivate their creative and sexual energy. Yoni is the Sanskrit word for female genitalia, and it means a sacred temple, a sacred gateway. It really is a gateway to your creative power, life giving force of your womb. Consciously working with a yoni egg allows women to create a more intimate and loving relationship with themselves, bringing healing, vitality, sensibility, and pleasure. It helps to tone the pelvic floor muscles, giving support to your vital organs and preventing leakage of vital and sexual energy.
In this 4-week online series I will introduce you to the magic of your yoni egg. You will learn how to work with your yoni egg, using Taoist embodied practices that include your whole body.
You will learn how to:
Insert your yoni egg mindfully with love and presence
Microcosmic orbit breathing
Inner smile meditation
6 healing sounds to balance your organs and emotions stored in your body
Taoist breast massages – deer exercise and nipple massage balancing your hormones and endocrine glands
Basic yoni egg practices
I recommend you work with a nephrite jade egg as it's a dense, non-porous stone. It's grounding, balancing stone that nourishes your vital and sexual energy. If you need one, please get in touch with me.
Connect to the magic and power of your yoni and let your inner fire nourish you from deep within and awaken the spark of your inner creativity.
When and where?
Every Tuesday at 18.30 – 20.00
Dates: 6th, 13th, 20th , 27th December
Online via Zoom
Price: 66 euros
Other benefits of yoni egg you can experience:
Increasing sensitivity of your yoni
Gaining control of your pelvic floor muscles – learning to play your beautiful instrument
Awakening your creative and sexual energy
Becoming more orgasmic
Harmonizing your emotions and hormonal imbalances
Healing your relationship to intimacy and sexuality
Reducing breast discomfort
Reducing menopausal symptoms, by increasing vaginal lubrication and balancing oestrogen levels
Registration
You can sign up here
About me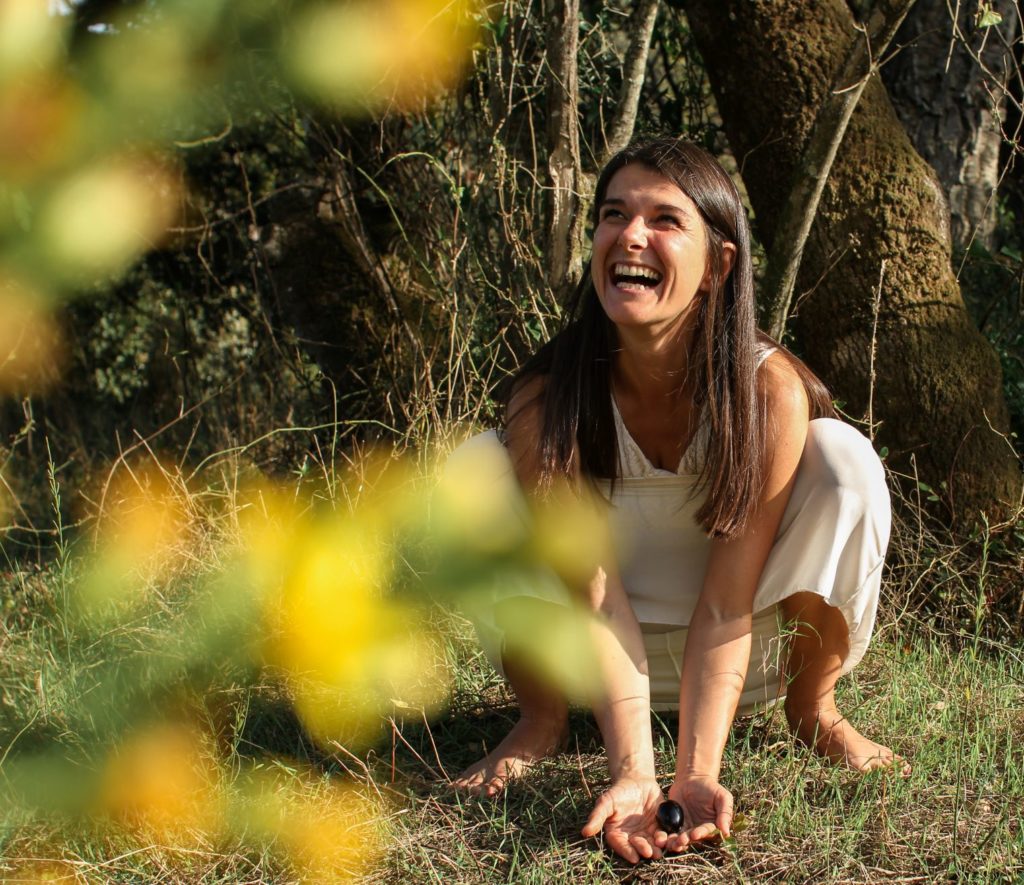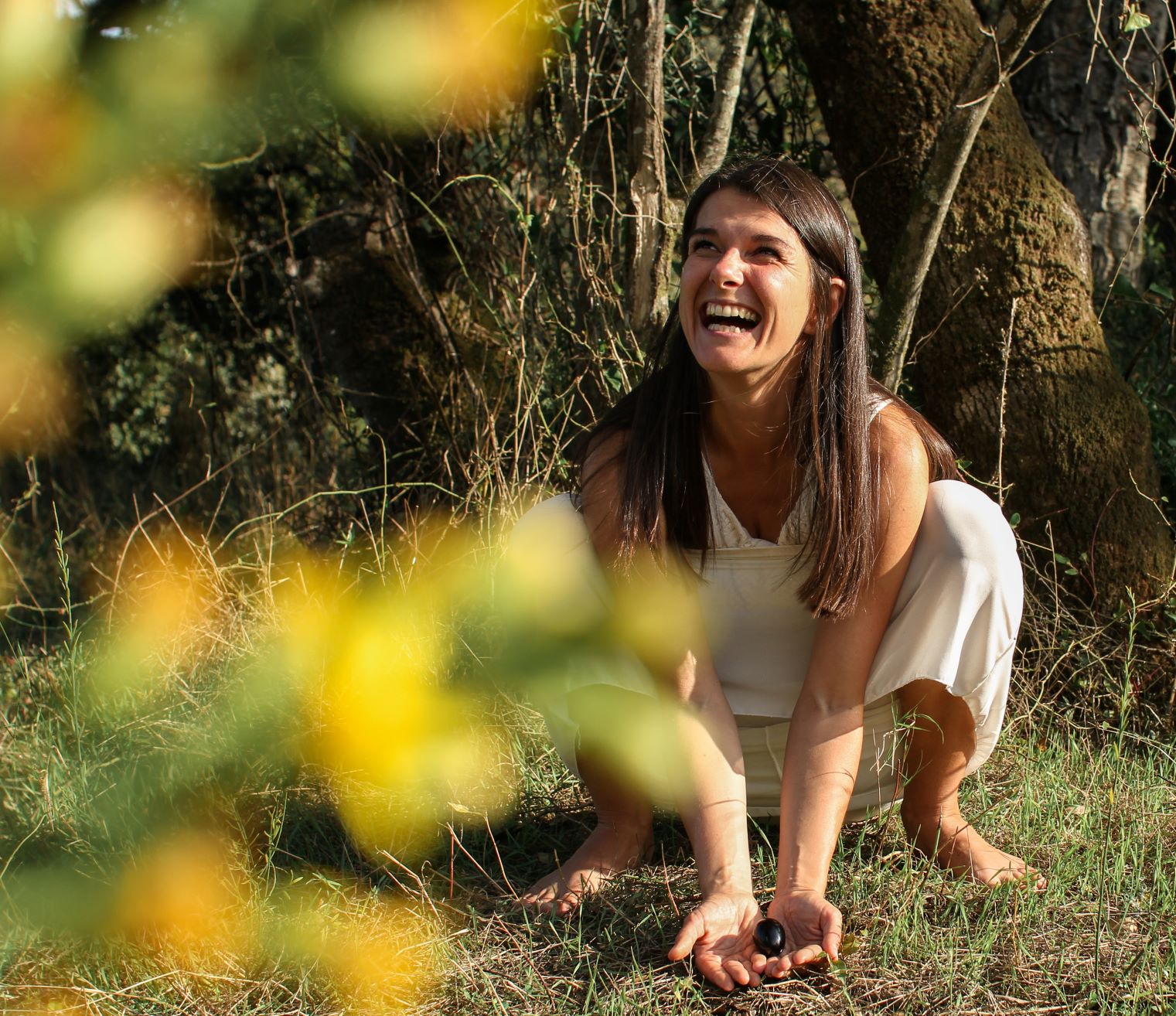 I am a certified Womb yoga teacher and Tao-Tantric Sacred feminine facilitator. I trained with Uma Dinsmore Tuli, Shashi Solluna, Minke de Vos amongst many other amazing teachers. My great passion is to empower women on their path to wholeness by guiding them to reconnect with wisdom in their womb, yoni and heart. I've been teaching women how to live and create in harmony with their menstrual cycle, remembering infinite creative power in their womb. I also help women to redefine their relationship to their body, sexuality, and pleasure with tools from tantra, taoism and conscious sexuality.