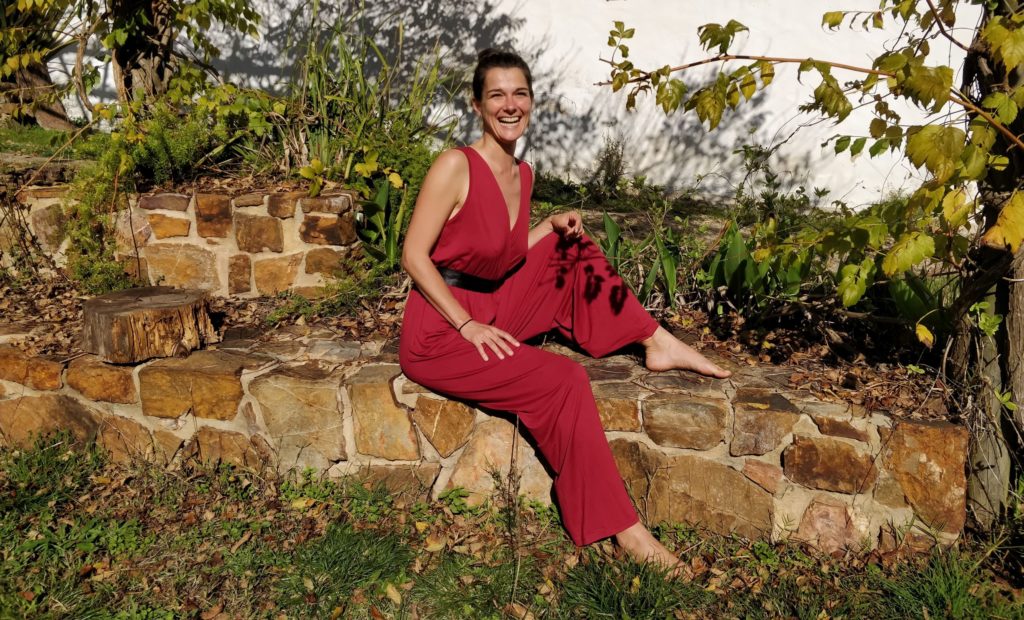 My name is Martina. I like to think of myself as an explorer always curious and eager to dive into the unknown. My great passion is to explore tools and practices that help me to find home within myself and connect me to the deep wisdom of my body. 
Yoga, Therapeutic Bodywork and Women's work related to the Sacred Feminine, Womb wisdom and Female sexuality have been accompanying me on my journey of self-discovery, healing, growth and empowerment. My personal passion has turned into my profession and I feel very grateful for being able to share these practices with others.
I started to teach Hatha yoga in Lisbon after completing my 200-hour yoga teacher training with Marco Peralta in 2015. Around that time, my path also crossed with Katrin Heuser and I experienced the beautiful art of Thai Yoga Massage. I fell in love and decided to dive deeper into this healing bodywork. I completed training courses with Hadadi Thai Yoga Massage School and I became a Thai massage therapist in 2016. Since then I keep going deeper, developing this work by taking additional trainings as well as learning from all different bodies I've been working with.
My work with women started when my womb and menstrual health have brought me to Menstrual Cycle Awareness and Womb Yoga, and I discovered powerful teachings of Uma Dinsmore Tuli. After completing a teacher training with her in 2017 I started to share this Feminine yoga approach with other women guiding them to the creative power and wisdom of their wombs and hearts. My desire to learn about sacred sexual practices for women brought me to teachings of Tantra and Taoism. I've discovered Yoni yoga and Yoni egg practices that have completely changed the way I relate to my female body and my sexuality. I became a Tao-Tantric Facilitator for women after completing a Tao-Tantric Teacher Training for Women with Shashi Solluna and Minke de Vos.