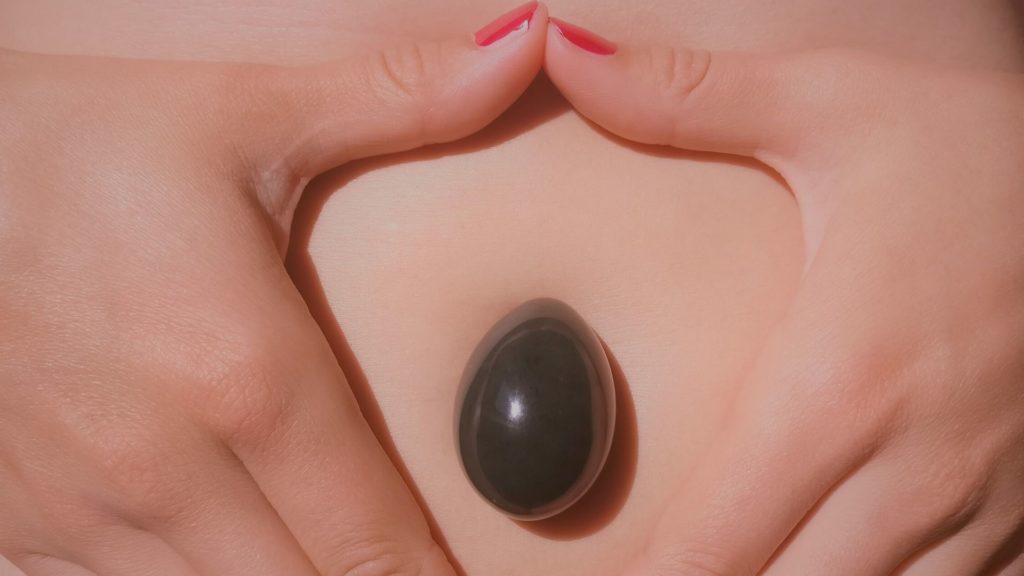 Next Dates to be confirmed
Yoni Yoga is a practice for women that combines womb yoga and yoni egg practice. These practices aim to support women's health, sexuality and creativity bringing more balance, nourishment, health and pleasure in their life.
Yoni in sanskrit means the sacred temple and is used to refer to a woman's vagina. In tantra and taoism she is referred to as a cosmic gateway to the universe where everything comes from. As the most feminine part of a female body she is very receptive and sensitive, holding a lot of inner wisdom, mystery and power. Sadly many women tend to hold a lot of unwanted and repressed emotions, memories and beliefs that can provoke tension, pain or numbness disconnecting them from their yoni, preventing them from experiencing joy and pleasure in their sexual, creative and every-day life.
Yoni Yoga helps women to gain more awareness in their yoni, to establish heart-womb connection (connecting sex and love), to tone pelvic muscles as well as to release tensions in their yoni making her more vibrant, sensitive and alive. When pelvic muscles are strong and flexible they allow a healthy flow and prevent leakage of the vital force and sexual energy bringing many benefits to women's health and sexuality. Consciously using a Yoni Egg can assist you to change unhealthy patterns of the cellular memory and regain a healthy balance in the sensual tissues and therefore expand your pleasure potential.
Yoni eggs are made of different types of crystals but traditionally they were made of jade in ancient China. Jade is a very balancing and grounding stone, therefore it's a perfect stone to start with. If you have a different crystal you'd like to work with please let me know.
What will you learn in this 6-week course:
* Connect and get to know your yoni – basic anatomy, yoni mapping, developing pelvic presence
* Establish womb – yoni – heart connection with womb yoga practices
* De-armouring practice – importance of relaxation, releasing tensions and blockages, melting the core, yoni sighing
* Breast massage techniques to open up and activate your body
* Yoni Egg Practice:
~ Gentle Entry (internal yes and no)
~ Develop deep listening, honoring the body sensations
~ Lying down, sitting and standing positions
~ Working internally with different segments of your yoni
* Breathing Practices:
~ microcosmic orbit
~ ovarian breathing
~ expansive breath
The course is limited to 7 women. We'll do this work in a small intimate circle of women where every single woman will be encouraged to respect her own needs and limitations and go at her own pace.
When and where?
at Little yoga space, Rua da Assuncao 42, 1st floor, Baixa, Lisboa
Price:
170€, Early bird 130€
For more info and booking
Contact Me